About Me
Hello, I'm Rynel and I want to help you relax and feel your very best I offer Full-Body Massage to help relieve stress, relax your muscles and your mind.
Attention To Detail


Come Relax I Know What You Need


Offering Quality Massage Services
I don't offer the same old massage, I care about helping you relax, rejuvenate, and forget about your stressful day. A mini-vacation right here in town.

Caring Hands, Refreshing Smile, Warm Massage Table, Fragrance Free Organic Massage Oil. Hard Bone on Soft Flesh, Soft Flesh on Hard Bone is amazing.

Warm flowing strokes, soft lights, relaxing music, a safe, clean, discrete private in-call location.
Clients
updated 11/20/2023
Hours Of Hands On Experience
updated 11/20/2023
Testimonials
Although most of my cleints prefer anonymity I am always thankful for testimonials and referrals.
Amazing session. Rynel is very real
12/12/2021
J.B.
Where has you been? Best session I've had in a long time.
01/05/2022
Jay
Enjoyed my massage so much. Glad I was able to make it in. See you soon
02/16/2022
Tom E.
Beautiful and peaceful. Made me feel comfortable right away. Lovely lady
03/02/2022
Rob
Rynel has such soft, warm and caring hands. She really pays attention to your needs. Beautiful spirit, sexy and fun.
05/09/2022
Jonathon
A quick trip through town ended with an amazing massage with this angel. Rynel was professional and so lovely to get to know. I can't wait for my next trip to OKC.
07/13/2022
Larry
Such a sweetheart. Felt comfortable right away and really enjoyed Rynels touch. I think I found my new regular.
08/16/2022
Karl
This is the first time even getting this type of massage. I am so glad I made the appointment. I have never had such an awesome massage in my life. Nice clean studio, descreet location and no flashing "massage" signs. Thank you soooooo much. :~D
9/03/2022
Bert
You're a very nice woman thank you so much for being so genuine. I have used Tryst a few times and you made me feel important and wanted.
10/02/2022
Bennie
WOW WOW WOW I have never experienced such an amazing massage. I have had a lot of massages over the years and I've never had a woman give me that kind of session. All I can say is Ms. Kitty is very happy. I'll be back very soon.
10/19/2022
Linda B
Wished I found you sooner you are a real treat. So relaxed and feeling like a million dollars now.
12/16/2022
Ted
My 4 handed session with Rynel and her Guy was simply out of this world. They both have an amazing touch and work together very well. I am more than pleased.
02/04/2023
Jimmy
Just had my 2nd massage from this beautiful lady this afternoon and I really do enjoy the comfortable atmosphere and Rynel's amazing touch.
03/22/2023
Ted
I thoroughly enjoyed my massage. I have gotten a few sensual massages but only from men and they sometimes rush to the "fun" part before giving a good massage. I was surprised by how wonderful I felt before she got to really the bliss began. She does enjoy pleasing a women.
04/07/2023
Susan
Relaxing and very therapeutic. I haven't felt this relaxed in a long time.
06/25/2023
Allen
A beautiful, real, caring woman. The session was great, Rynel's hands are spectacular. I'll be a regular for sure.
07/08/2023
Andy
I love the touch of a womans hands. Even more so when the woman loves to touch another. We connected so well and our time seem to drift beautifully forever. I didn't want it to end but you know, kids, husbands, and the real world. I daydream about all the time now. I need to rebook soon.
07/14/2023
Jen
Sexy AF! Great hands, made me... ummmmmm well let's just say I'll be back soon.
08/06/2023
Jerry
Rynel is so real and doesn't upsell or try to talk more money out of your pocket. She offers a wonderful massage. You must must must try a sessions.
08/19/2023
Eddie
Fun, sexy, relaxing and so much more. Really had an amazing sessions today.
10/08/2023
Derrick
Wonderfully clean studio. Rynel was very nice and gave the best massage I have ever had. Thank you so much.
10/19/2023
Donny
Rynel is a beauty. She's easy going and just an awesome lady. I have been in a few times to see her and she is friendly and real every time.
11/13/2023
Leon
A must see!
11/15/2023
Bret
Massage Room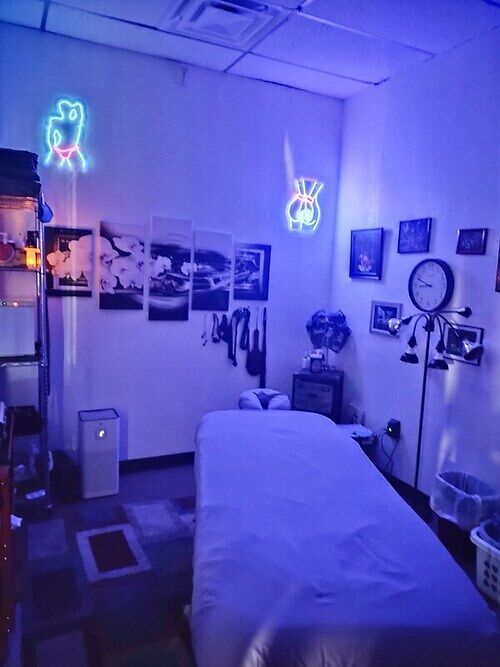 Relaxing and Clean 🧹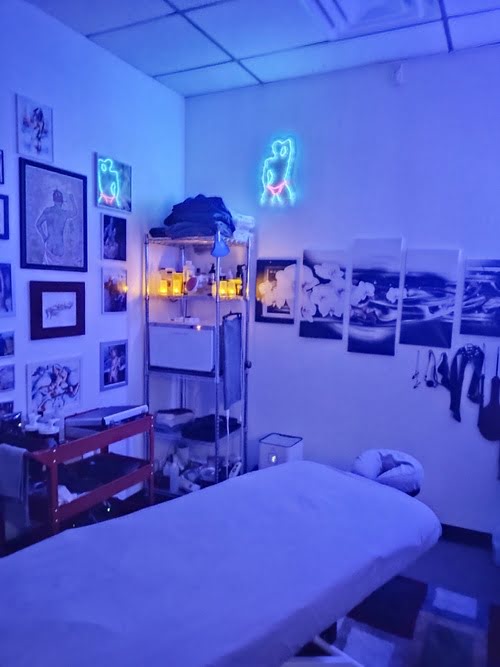 Safe and Secure 🔒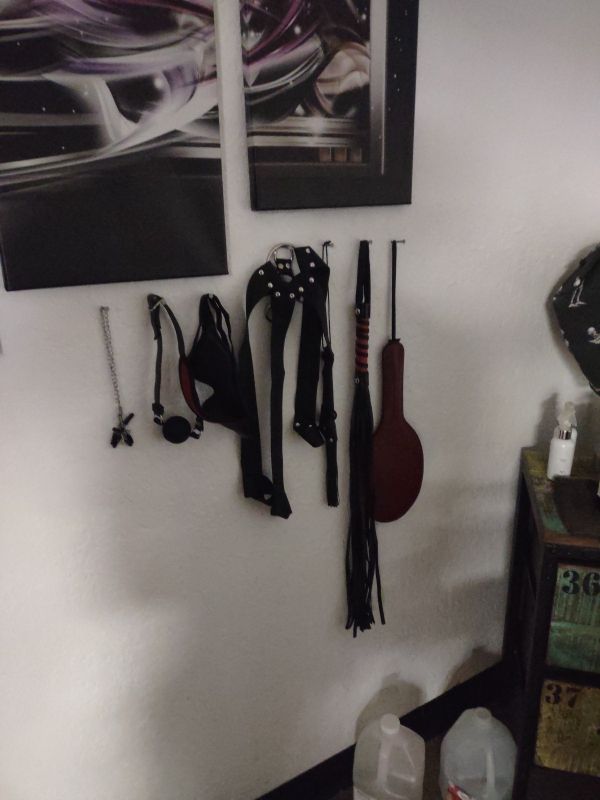 Just Decorations 😉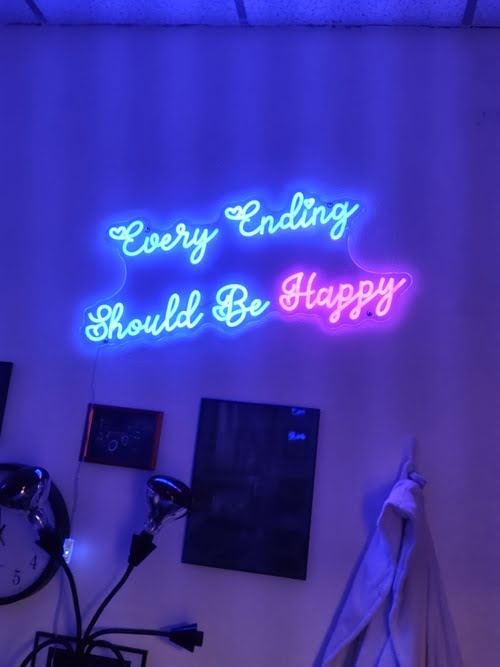 Time To Relax 😴
Frequently Asked Questions
Some common questions and answers about my Massage Services.
Contact
Please contact me via text only (link below). I only book very text. I will respond as quickly as possible.